Tuesday, May 31, 2011
What a way to wake up ????
No school buses this morning.
My children don't ride the bus but a lot of other students do for our whole school district. It's sad that someone or more than one person I'm sure pulled a prank for parents and students this morning. I know by the time they found the problem a lot of students probably didn't have a way when lots of parents work. I remember pulling a prank at the end of school but nothing that would hurt anyone or anything.
This article is from the local newspaper the Nevada Appeal. I only pray that they find out who did this. No one got hurt but it sure caused a lot of headaches , money & students not getting to attend school. I also know that some classes have a lot of field trips planned at the end of the year. Hoping no ones got messed up.
School district transportation workers along with help from Les Schwab tires have scrambled this morning to get buses ready for midday and afternoon pickups after discovering this morning that vandals flattened the front tires on every bus in the fleet.
Janet Lyda, administrative office specialist with the school district's transportation department, said buses will be running routes for pickups beginning at 11 a.m.
Every bus in the Carson City School District's fleet had the tires flattened sometime over the long holiday weekend, making it impossible for morning bus stop pickups, said Lyda, administrative office specialist with the school district's transportation department.
The department maintains 44 buses to service the city's 11 schools from kindergarten through high school.
School District Safety Services Manager Kevin Curnes said that while some of the tires were only flattened, others had either missing or damaged valve cords and valve stems.
There is some concern that this may have been a prank from the senior class.
"Well if they are seniors, they aren't graduating," said Curnes.
He said he was grateful for the help from Les Schwab.
"They're great people. They support us," he said.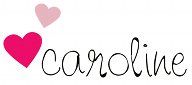 6 comments
Monday, May 30, 2011
Sunday, May 29, 2011
Saturday, May 28, 2011
Friday, May 27, 2011
Thursday, May 26, 2011
Wednesday, May 25, 2011
Tuesday, May 24, 2011
Monday, May 23, 2011
Sunday, May 22, 2011