Friday, September 30, 2011
Today we are all pretty happy !!!
Today is the last day of school !!!!
Looking forward to a nice 3 weeks off. Remembering when we started in late July and now its all worth it.
I love having the kids home but I know by the time the third week rolls around we will all be ready to go back.
A extra Yay for Today !!!!!!!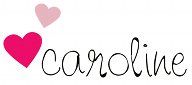 3 comments
Thursday, September 29, 2011
Wednesday, September 28, 2011
Tuesday, September 27, 2011
Monday, September 26, 2011
Sunday, September 25, 2011
Saturday, September 24, 2011
Friday, September 23, 2011
Thursday, September 22, 2011
Wednesday, September 21, 2011
Tuesday, September 20, 2011
Monday, September 19, 2011
Sunday, September 18, 2011