Saturday, December 31, 2011
Friday, December 30, 2011
I found this blog hop & thought I would join in. Sometimes it seems like all I have is Five minutes.
Five minutes to just write, and not worry if it's just right or not. Kind of like how the rest of my life is at the moment.
Want to join me?
1. Write for only five minutes.
2. Link up by clicking on the button.
3. Go leave some comment love for the five minutes
who linked up before you.
It's great , give it a try and see. Here is the topic ~ OPEN
GO .......
Open to me is new ways or things. I'm a pretty open person about anything. I didn't used to be.
I'm proud to say that I feel I have a Open relationship with my children. Even though they are young I want them to feel like there is nothing that we can't talk about or deal with. Just yesterday Jennifer came to me w / a off the wall question & we both handled it well.
I also like the fact that my children are Open about being a Christian. This world is tough & it makes me happy to see them not be afraid to share w/ others there feelings on this.
Open can have so many meanings & I want to Open the new year 2012 w/ so many good things plus knowing there will be sad times with Open arms.
STOP
My five minutes for today.
OK, your turn – show me what you've got.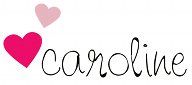 2 comments
Thursday, December 29, 2011
Wednesday, December 28, 2011
Tuesday, December 27, 2011
Monday, December 26, 2011
Sunday, December 25, 2011
Saturday, December 24, 2011
Thursday, December 22, 2011
Wednesday, December 21, 2011
Tuesday, December 20, 2011
Monday, December 19, 2011
Wednesday, December 14, 2011