Wednesday, April 17, 2013
Sunday, April 14, 2013
Well we have been on a roll with birthdays at our home but I love it. Lots of cake & yummy things but I'm a firm believer in everyone gets something special of there own.
I love to make the kids cakes or whatever they choose. I can remember my Mom always baking my birthday cakes. It was always such a treat because she took the time to make it special for me. So I do the same for my children.
So for Jennifer's birthday she wanted a chocolate cake. I had been on Facebook a few days before & saw this beautiful Sunflower cake.
So I tried it & it was perfect & yummy !!!
Jennifer also had her first very own friend stay overnight. It was great & she was excited. Her friend wanted to take some cake home the next day so I gave her the rest of it for her family.
Happy Happy Birthday Jennifer !!! Nine years old & so very very blessed. April 2nd 2004.
Jennifer also is doing very well in school this year like always I'm so proud to have her for a daughter.
Speaking of school the girls return tomorrow after being off for a three week break. I think they are ready to go back too.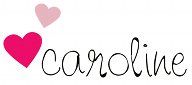 Sunday, April 7, 2013
Hello there , Wow , I was hoping to get back to blogging more often but that didn't happen .......... So tonight I'm going to work on catching up ........ Well February is a bittersweet month as in my last post in Feb my first miscarriage in 2006 then my oldest child my son Ridge's birthday on February 28th. I know I'm so blessed through all of it. Well we had Valentine's Day which was quiet didn't really have any plans just a nice dinner at home with all of us together.
Friday the 15th was Lunch Bunch day at my daughter's school. I went to have lunch w/ Thaniqua & Jennifer. Just as I was getting ready to head out the door I got a phone call my sister in law was not doing well & they were air lifting her to Reno to a bigger hospital. I called my husband at work which he already knew what was going on. She had been in a nursing home since mid January. Lots of health issues going on. I had lunch with my girls then decided to just bring them home after lunch. When I got home my hubby had came home early too. Not long after we got the call she had passed away before she ever got to Reno. It was hard we had stayed with her when we first moved to Nevada. I know she is in a better place but still was hard. I had this beautiful image made for her family.
Then on Feb 28th was Ridge's birthday he turned 13 years old. I actually have a teenager , WOW !!!! He also had a band concert that evening so we decided to wait & have his party on that Friday which was March 1st .
Thaniqua wasn't feeling well the night of his concert so Paul took her to urgent care while I went with Ridge to the concert. Thaniqua being sick started the month of March off all of us were sick off & on that whole month. Lots of trips to the doctor but everyone is fine now. Thank you God , I rarely ever get sick but I lost my voice for over a week. Thaniqua also had her birthday on March 27th & is now 11 years old. Can't believe she will go to middle school next year.
Paul had to work a lot the last week of the month like usual but this time in 7 days time he worked 85.5 hrs. Way to much the pay is nice but hard on all of us. He had to work Easter Sunday too. I'm thankful for so much & that God is good providing work & watching over the health of our family.
Here is my teenager , Ridge
Hope to get back to blogging more & reading again. Miss you all bunches :)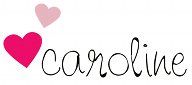 4 comments