Sunday, July 31, 2011
Wow !!!
This a all over the place post.
I have been so busy.
Well first off the first week of school is in and it seems to be going well. Kids all have wonderful teachers. I know the teachers personally that Jennifer & Thaniqua have. I haven't met Ridge's teacher yet. Back to school night is this coming Wednesday evening so I'm looking forward to meeting her. Thaniqua for some reason had no homework last week. Ridge and Jennifer did. I'm sure things will be in full swing this week.
Carly is adjusting to the kids being gone. Just some Mommy/Carly time which is so nice. My stepson Jared is here but I sorta try and over look that. Carly and I have been walking the kids to school every morning. It is so nice and cool. In the afternoon I have been leaving her at home/w Jared. It's been so HOT & no air moving. Plus it gives him something to do instead of just sit on the computer. I also did some extra walking last week and walked 15 miles so proud of myself. Yay !!
This past week has been emotional for me but I somehow done really well. Done a lot of praying and even though I tried to hide a lot of it the kids sure helped me a lot. I just keep thinkin through it all so I'm blessed.
Today I made some yummy Fudgy Peanut Butter Bars so I guess it is time for our snack. Hoping I get to writing and reading like normal. It is something I love to do so much.
Also I have been busy doing lots of crosstitching. Stitches of Love is off to a great start. Yay !!!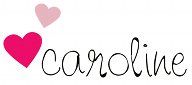 3 comments
Saturday, July 30, 2011
Friday, July 29, 2011
Thursday, July 28, 2011
Wednesday, July 27, 2011
Tuesday, July 26, 2011
Monday, July 25, 2011
Sunday, July 24, 2011
Saturday, July 23, 2011
Friday, July 22, 2011
Thursday, July 21, 2011
Wednesday, July 20, 2011
Tuesday, July 19, 2011
Monday, July 18, 2011