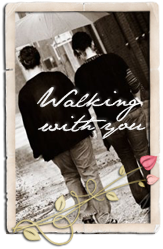 If you are new to this site:
Walking With You is an outreach of
Sufficient Grace Ministries,
led by Kelly Gerken. We are a group of mothers who have lost a baby or child. We gather together from different places on our journey, each month to share our stories, to encourage, and pray for one another as we walk this path together. Our hope is that you will be comforted when you join us here...and maybe that we can offer some grace for the journey as we look to the Lord for comfort and strength.
This month for Walking With You, we are starting something new. We will be going through the Threads of Hope, Pieces of Joy Bible Study for the next nine weeks. Even if you have not joined us previously, I hope you will join us for this. All are welcome. My prayer is that it will bring hope and much-needed encouragement to hearts that are grieving.
This week's lesson deals with Anger
Anger .......
This tough for me. I don't like getting angry. I would have to say probably no one does , not really.
First of all I was raised in a christian home and my parents were happily married. I hardly ever remember them being to upset and if they had little moments of not getting along it wasn't very much and after we went to bed. I can also remmeber if they had a fight that there was never any hitting it was just words. I can also remember my parents always saying never go to bed upset even us children. So this verse here I have heard many times in my parents home growing up and I use it today in mine.
Ephesians 4:26-27 (New International Version)
26"In your anger do not sin"[a]: Do not let the sun go down while you are still angry, 27and do not give the devil a foothold.
I also believe if my Father had not passed away when I was 21 my parents would still be together. So anger is difficult for me to show.
After my Father passed away I was very upset. I was 21 and a week before my birthday I was watching my Dad leave this earth. He had cancer and had suffered since June and now it was the end of August. Sometimes I found myself just wishing it would happen soon. No more pain but at the same time I loved my Dad so much. How could I live without my best friend. I made it with God but there was a very painful part of my heart now. He took my father away. I still hurt but the anger is not as bad as it used to be.
Then the day came twice 2 days I never wanted to ever have to go through losing a child. I can remember both of them very much just like yesterday. I was scared and wishing this wasn't happening so much. After the D & C and it was over in the days that followed my hurt and broken heart. I tried to read God's word and wonder to myself How can I love God when I hurt so much. I tried to keep things inside that's just me when troubled times or angry feelings come about. I try to think before saying or just have a good cry. I can remember these verses I read shortly after my loss.
"Then Job arose, and rent his mantle, and shaved his head,
and fell down upon the ground, and worshipped,
And said, Naked came I out of my mother's womb,
and naked shall I return thither: the LORD gave,
and the LORD hath taken away; blessed be the name of the LORD.
In all this Job sinned not, nor charged God foolishly."
Job 1:20-22 (KJV)
This verse meant to me that what I had just went through I should still Praise the name of the LORD. It was tough but I know that he is the giver of life and the one that can take it all away and blessed be the name of the Lord. Somehow I find a peace when I read this verse.
"For his anger endureth but a moment;
in his favour is life: weeping may endure for a night,
but joy cometh in the morning"
Psalm 30:5 (KJV)
In the days that followed this verse was a help. No matter how upset I got that weeping may be short but joy comes in the morning.
"The LORD is merciful and gracious,
slow to anger, and plenteous in mercy."
Psalm 103:8 (KJV)
Psalm 145:8-The LORD is gracious and compassionate, slow to anger and rich in love.
Myself - When everything happened I beat myself up. I tried to be so strong and remember that people that talked to me were trying to be nice but I didn't wanta hear them say you already have enough children. God is one the that decides that not us. I tried to keep this verse in mind , when I replied to what someone said. Also I was going through a tough time in my life when I miscarried the first time so part of being upset wasn't all that losing my child. The angry was a bundle of things together.
These verses I found helpful towards any anger that I or anyone else felt.
Proverbs 15:1-A gentle answer turns away wrath, but a harsh word stirs up anger.
Proverbs 19:11-A man's wisdom gives him patience; it is to his glory to overlook an offense.
My Partner - I felt at times like he just didn't wanta talk about it. I don't really wanta say that he didn't care but at times it felt like it. I know that since I have started this Walking with You group he has opened up more. He mentions them more on his own without me always being the one. My husband also has always had to deal with alot he lost his parents when he was only 12 yrs old. So I couldn't be upset with him.
God - I would have to say with God I was more hurt but not anger. I just didn't understand Why ???? I had 3 beautiful children at home and one child I carried not knowing I was pregnant ( my first)never went to the Dr at all. He was just fine no health issues. Then losing 2 in a row was tough. I had to put all my faith and Trust in God.
Anger Today ????? - I would have to say No just hurt that they aren't here with me but I know they are in a far better place , Heaven !! I feel that I have become a stronger person and that there was a lot of stress on me during the times I miscarried , but as God knows how many hairs are on our heads he already knew that I would lose these children. I was always taught as a child to Trust and Obey have faith in God. So that's what I do and praise God that everyday that passes by is just one day closer to seeing our sweet children in heaven. I'm also glad that there is that great day when we will see all our loved ones again because of that favorite verse as a child.
John 3:16"For God so loved the world that he gave his one and only Son,[a] that whoever believes in him shall not perish but have eternal life.
So today I'm going to end this with my favorite prayer that I always find a lot of comfort in anytime.
The Lord's prayer
Our father, who art in Heaven,
Hallowed be thy name;
Thy kingdom come,
Thy will be done.
On earth, as it is in heaven.
Give us this day our daily bread;
And forgive us our debts
As we have forgiven our debtors;
And lead us not into temptation,
But deliver us from evil.
For thine is the kingdom,
And the power,
And the glory,
Forever.
Amen.
God Bless
Caroline