Hey we got a new look !!!! I just LOVE it so much. I had thought about doing this myself but I'm not to good at stuff like this on the computer. I tend to like change so I thought what if I get bored with it. Well I entered a giveaway from Franchesa over at Small Bird Studio. It was for a chance at a free personalized template. I never thought I would win. When our internet was down and out I found out from a friend that I had won the giveaway. I was shocked !!!! So yesterday I sent my pictures and I asked Fran if she could make me a new button and so that is the only thing I paid for. I really am pleased and I think I'm going to keep it all the time not just for Valentines Day. Let me tell you if your in line for a makeover be sure to stop over at Small Bird Studio and Fran can fix you all up. Just click on the button below ~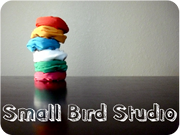 She is also giving away a free college for Valentine's Day too. Make sure you stop by and check out today's post.
Also Fran has a special journal drive going on. In memory of her sweet precious Jenna Belle. This button will link you to the post that talks about everything.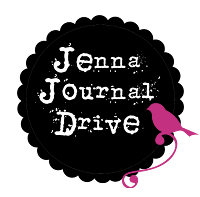 Thanx again Fran !! Love you !!