Look at this picture the beautiful sunset w/ the dark clouds. It's sorta how I'm feeling today. I'm sad and I'm happy. I know that God is good but the past couple days I have felt alot of sadness. Trying to be happy sometimes doesn't work that well.
Looking at this picture I can see the begining and the end. The dark clouds and the sunset. But looking at the sunset so beautiful is the hope of a beautiful and new day filled with promise.
So this verse I thought of today and I'm praying for so many today.
John 14:1
"Let not your hearts be troubled. Believe in God; believe also in me.
A good friend of our family is in the hospital in Canton, Ohio. They don't have all the tests back but he was having trouble breathing and his chest was hurting very bad and fluid had built up on his lungs. So I'm praying I hear some good news today.
Then last night right after dinner I found out a mutual friend of my older two children's father and I passed away unexpectely. I'm still in shock. He was such a good friend. I remember one night when he saved me from getting beat on. He even helped me go to the domestic sheltar when I decided this was what I needed to do. So I'm praying for his family that is left and I know they are dealing with the shock too.
Also I'm praying for Courtney and her husband Jason as they lost another child Wyatt River. Praying for peace and comfort as they walk this road once again. Here is a button to Courtney's Blog.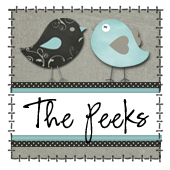 God Bless