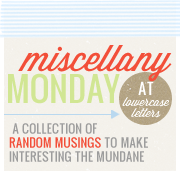 Join me in a lot of Random thoughts today :
Lots of stuff to do today , but instead of having it all to do. I have some help today the kids are on break for three weeks. I won't really make them work but we are gonna Spring Clean. They love to help Mom , we'll make it fun.
Prayers ~ My heart is heavy for so many. A friend of mine lost her rainbow baby. I wonder Why ? things happen but I know God is in control and I shouldn't question. Praying for health & peace to her & her hubby.
Another family I'm friends with on Facebook lost there son in a auto accident this weekend. So heartbreaking.
Also praying for some friends from back home who recently lost there Dad last week. He was a wonderful person and my first boss at my first full time job. I know he will be missed.
Spring is here & I'm Happy !!!!
But if I wanted to I could go out and build a snowman. We have snow !! Looks like we may get some before the week is over again. I just hope we get a little nice weather so we can go enjoy the park a little while the kids are off. Whatever we will manage.
Today is Down's Syndrome Day ~ 3 - 21 represents 3 copies of the 21st chromosome.
Remembering all those with Down's. Much love to you all.